~Events~
• 

ONE DAY 

CHL

 CLASSES AND TESTING

•

NEXT CLASS to be announced.

Class Fee $60.00.
Call for private or group classes.
The 5 hour class will include classroom training, written test,
testing on our gun range, and assistance with your paperwork.
Send us a note through the contact form to sign up, or call Greg at 817-996-0176
for questions or more details.   Don't forget to reserve your campsite with us!
Certified Texas Concealed Handgun Licence Instructor Greg Grout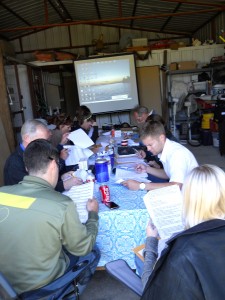 **********************
 AREA HUNTING  2019-2020
White Tailed Deer
Archery only:   Sep 28 – Nov 1, 2019
Muzzleloader-only Season   Jan 6-19, 2020
General season:
North Zone:  Nov 2-Jan 5, 2020 /Special late Jan 6-19, 2020
South Zone:  Nov 2-Jan 19 /Special late Jan 20-Feb 2, 2020
Youth only season:   Oct 26-27, 2019 / Jan 6- 19, 2020
Rio Grande Turkey
Archery only:   Sep 28 – Nov 1, 2019
North Zone:  Nov 2- Jan 5, 2020 / Apr 4-May 17, 2020
Youth only North: Oct 26-27,2019 / Jan 6-19, 2020
Mar 28-29,2020 / May 23-24,2020
South Zone:  Nov 2- Jan 19,2020 / Mar 21-May 3, 2020
Youth only South:  Oct 26-27, 2019 / Jan 20-Feb 2,2020
 Mar 14 – 15, 2020 /  May 9 – 10, 2020
For more info on Texas hunting & fishing see
http://www.tpwd.texas.gov/regulations/outdoor-annnual/hunting/general-regulations/2019_2020-hunting_seasons